Hands-on Science
This year, we're taking our labs in for a major service. Learn more about our approach to labs and what we have in store!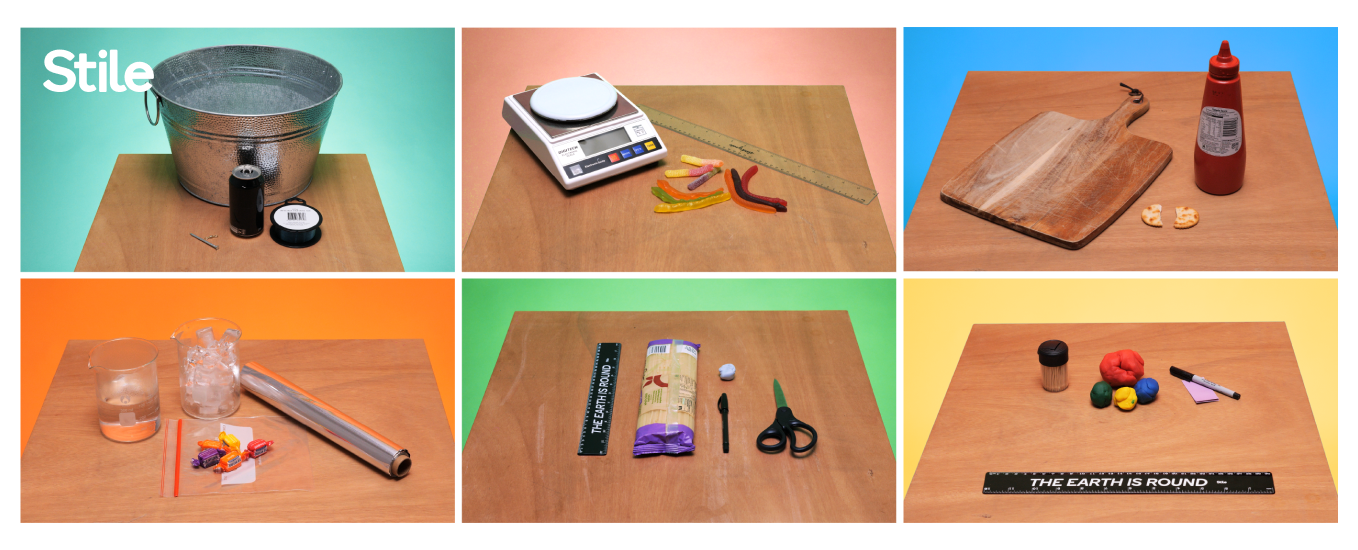 I'm sure you all remember a fantastic experiment that you did in a science classroom as a student. Now, as a teacher, you get to create those moments every day. I particularly love teaching the first lesson in Year 8 with microscopes. There's that moment when students experience a whole new world for the first time. A microscopic world. A world they've never seen before. Just through the lens of a microscope. The smiles, the lightbulb moments, and the pure elation are a true joy.
Labs are fun for teachers and students alike, and we've always wanted to ensure that they are prevalent within Stile's curriculum. But annoyingly, some of our labs don't work quite as well as expected, usually because we haven't been specific enough about the materials we originally used. Others are hard to do without particular equipment and don't provide alternatives. This makes labs less fun, harder to do, and in our experience, leads to students doing less hands-on science. That's not what we want!
So this year, we're taking our labs in for a major service. This is no mere oil change. This is the 100,000 km, replace-the-timing-belt service. It's all part of Stile's promise to be always evolving (yes, we made a biology joke).
We're super excited, not least because it means we're actually getting to do every single one of our labs.
Principles for an awesome practical
So, what makes for a lab worthy of inclusion in our curriculum?
The Just Works guarantee – Rigorously tested. You can count on it without testing it yourself.
Easy-to-get materials - You probably already have most of the materials, or can easily get your hands on them.
Off the beaten track - Pracs you might not have encountered elsewhere.
Integrated with the unit - Logically integrated with the unit's storyline to tackle real-world phenomena, hands-on.
Lightbulb moments - The opportunity to develop a deep, intuitive understanding of core scientific skills and concepts.
They're safe for the classroom
Types of Stile-ish labs
To get us all on the same page, we have three broad categories of hands-on or practical activities at Stile that service different purposes from a teaching and learning perspective:
The classic lab - Sometimes we just need to follow a simple procedure to learn the skills and see how actions lead to reactions.
The open-ended investigation - these labs aim to develop critical and creative thinking. They have no predetermined result and often less scaffolding for students (though teaching notes support you to support them).
The engineering challenge - An open-ended investigation with a STEM vibe. It can involve prototyping or building a technical solution to a problem.
What you can expect from this year's tune-ups
Every single practical activity will be road tested, with required materials and any gotchas or tips meticulously documented. If we've made a mistake, and you find it, there will be rewards and glory. Expect photos and videos of the key steps.
Most of the materials will be very easy to source. For those that aren't, we've decided they're really worth having for the learning and you can buy them from Stile directly. Our Sustainable Transport unit is a good example.
New labs. We're adding a bunch of new labs to the Stile Curriculum in line with our principles above, especially in Chemistry. Keep an eye on What's New for when we release them. We're sure you'll have a positive reaction! 🤦
An all-new, revised, stunning version of the lab guide, complete with photos and videos of us doing each activity. We're rolling these out gradually across the collection, so keep your eyes peeled.
A handy-dandy Excel spreadsheet of the materials used in every single Stile lesson. Coming soon!
Updated risk assessment templates in RiskAssess. Safety is paramount, and properly controlling risks opens up more interesting labs.
The promise that we'll do everything in our power to make labs fun, interesting, accessible and safe for your students.
For the joy of teaching
Stile's team of teachers, scientists, artists and engineers are working behind the scenes to give you the highest-quality, evidence-based, rigorous and most beautiful science teaching resources. Resources help you provide your students with those smiles and lightbulb moments as they explore science. We're determined to make our labs rich and enjoyable learning experiences that inspire wonder so that you don't have to trawl the internet for new ideas.
We're making our pracs just so, so you don't have to. We're doing it to give you more time to get to know your students and create those ah-ha moments that really are the joy of teaching.