How Stile aligns to the Victorian Teaching and Learning Model
Learn how Stile's core science curriculum aligns to the VTLM and sets Victorian classrooms up for success.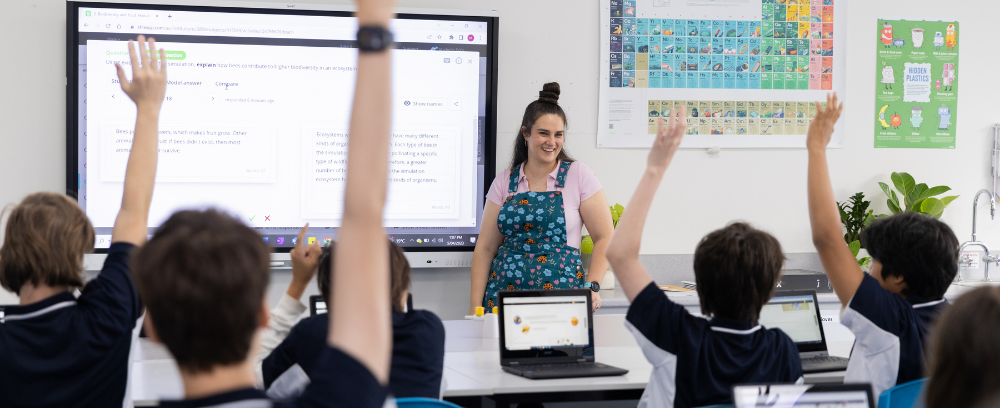 For more than a decade, our team has carefully and deliberately crafted Stile to empower science educators to be active, engaged and prepared facilitators of student learning. Every aspect of Stile is built in-house by our passionate team of teachers, scientists, artists and engineers, right here in Melbourne.
Stile is a complete, coherent curriculum for Victorian science classrooms. Our resources are designed to help students be the best learners they can be while supporting teachers to maximise their impact. As outlined below, Stile fully aligns with each aspect of the Victorian Teaching and Learning Model (VTLM).
Stile and the Victorian Teaching and Learning Model
The VTLM, released by The Department of Education and Training in 2019, aims to support teachers and school leaders to "focus on high-impact teaching and learning". In our mission to provide a high-quality science education for every student, we're passionate about empowering teachers to do what they do best. That's why each aspect of the VTLM is represented in Stile.
The VTLM is aligned with the core elements of the Framework for Improving Student Outcomes (FISO) 2.0 and consists of five components: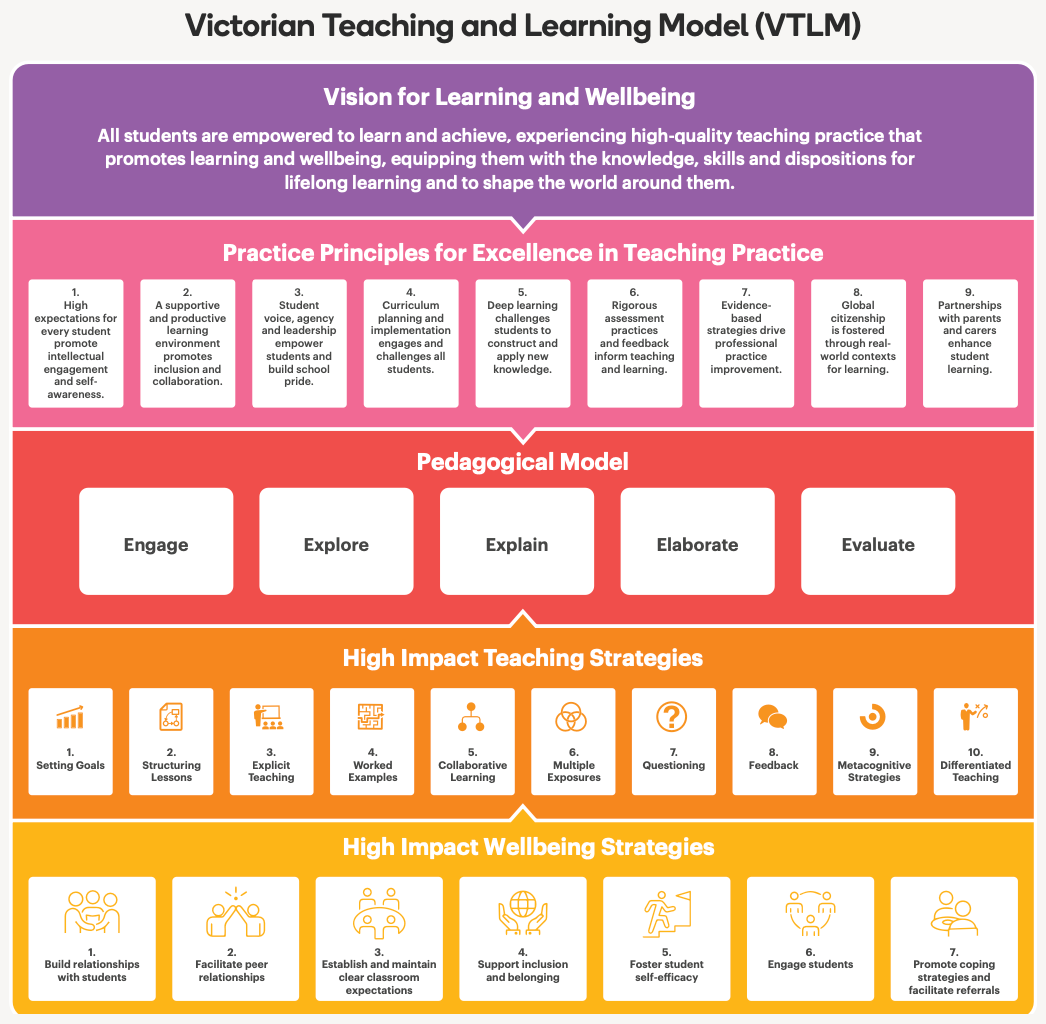 Have a read of how Stile aligns with the first component of the VTLM: Vision for Learning and Wellbeing here.
The imagery used in this blog series on 'Stile and the VTLM' is from an interview and photoshoot at Collingwood College. You can also read more about how Stile prepares students for the future at Collingwood College here.