New: Stile Teaching Plans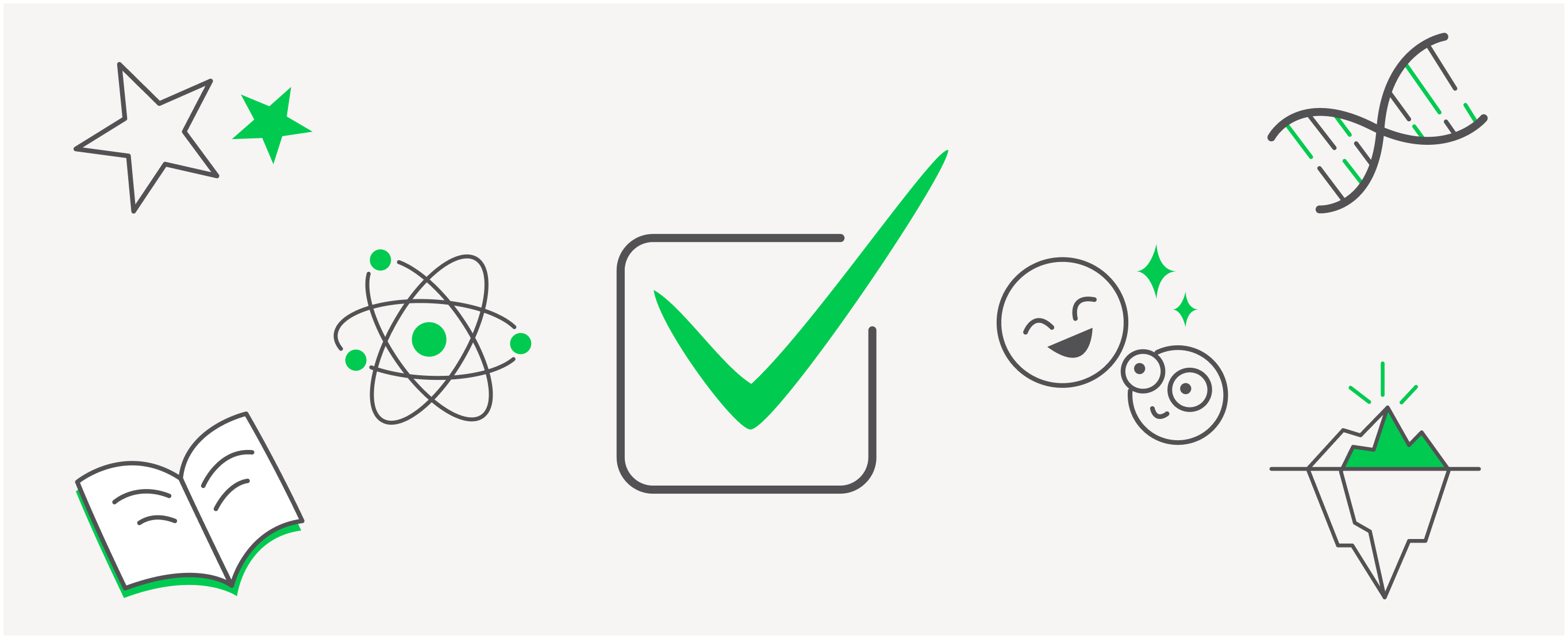 As a teacher, you've never got time up your sleeve. There's always something you could be doing, like planning or marking in between multiple meetings, yard duty, report writing and extracurricular activities. It's our job to take as much off your plate as we can, so you can focus on the best part of teaching – the actual teaching part!
Reading educational research, interpreting curriculum documents and crafting lessons and assessment tasks that align with these is tough work. It's what our science team does all day, every day, to create the best science teaching resources around so that you don't need to. Now, with Teaching Plans for every unit, we've taken on a fair chunk of the planning work too. Of course, we know that sometimes there's a bit of fun in the planning process, and it's enjoyable to get creative while customising an experience for your students. That's why we've made our lesson planning guides completely editable, so you've got a useful starting point but still have total freedom over how you teach with Stile.
We're rolling out Teaching Plans gradually across the collection, but we're giving you a sneak peek of what's inside below.
What's in a Teaching Plan?
Each unit's Teaching Plan is broken into the following sections, designed to help you engage your students in an exciting, curriculum-aligned science programme without having to spend hours planning or preparing it all yourself.
How do I use a Teaching Plan?

Teaching Plans tell you everything you need to know (and nothing you don't!) about teaching an engaging, exciting, curriculum-aligned science unit. You'll find a unit's Teaching Plan in the teacher resources section of the library, shown below.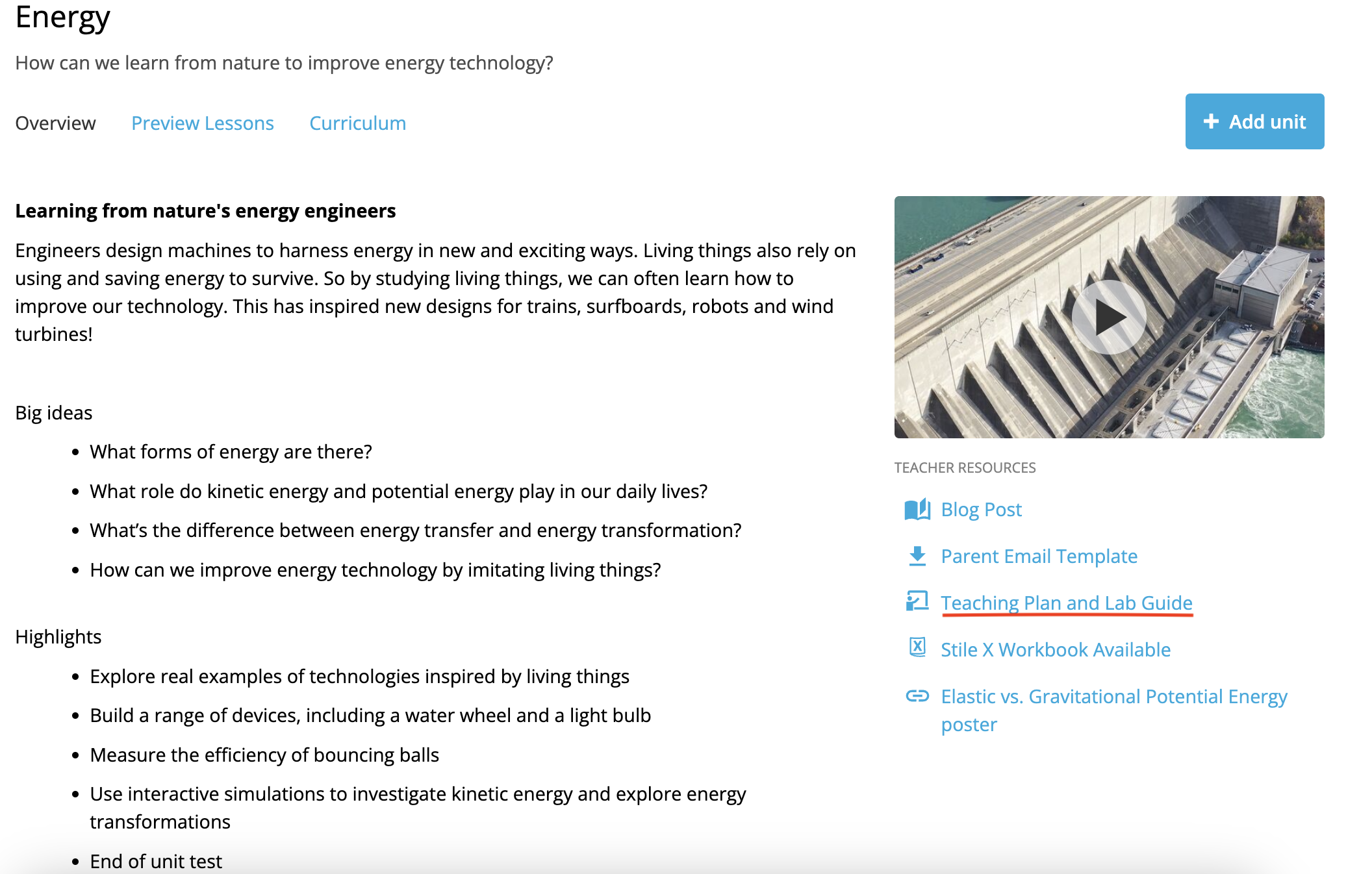 Once you've added the unit to your subject, the Teaching Plan is available in the Teacher Notes section at the bottom of the unit's folder. We recommend printing the document and setting aside ten minutes or so to read through it. Check out an example Teaching Plan from our Energy unit here.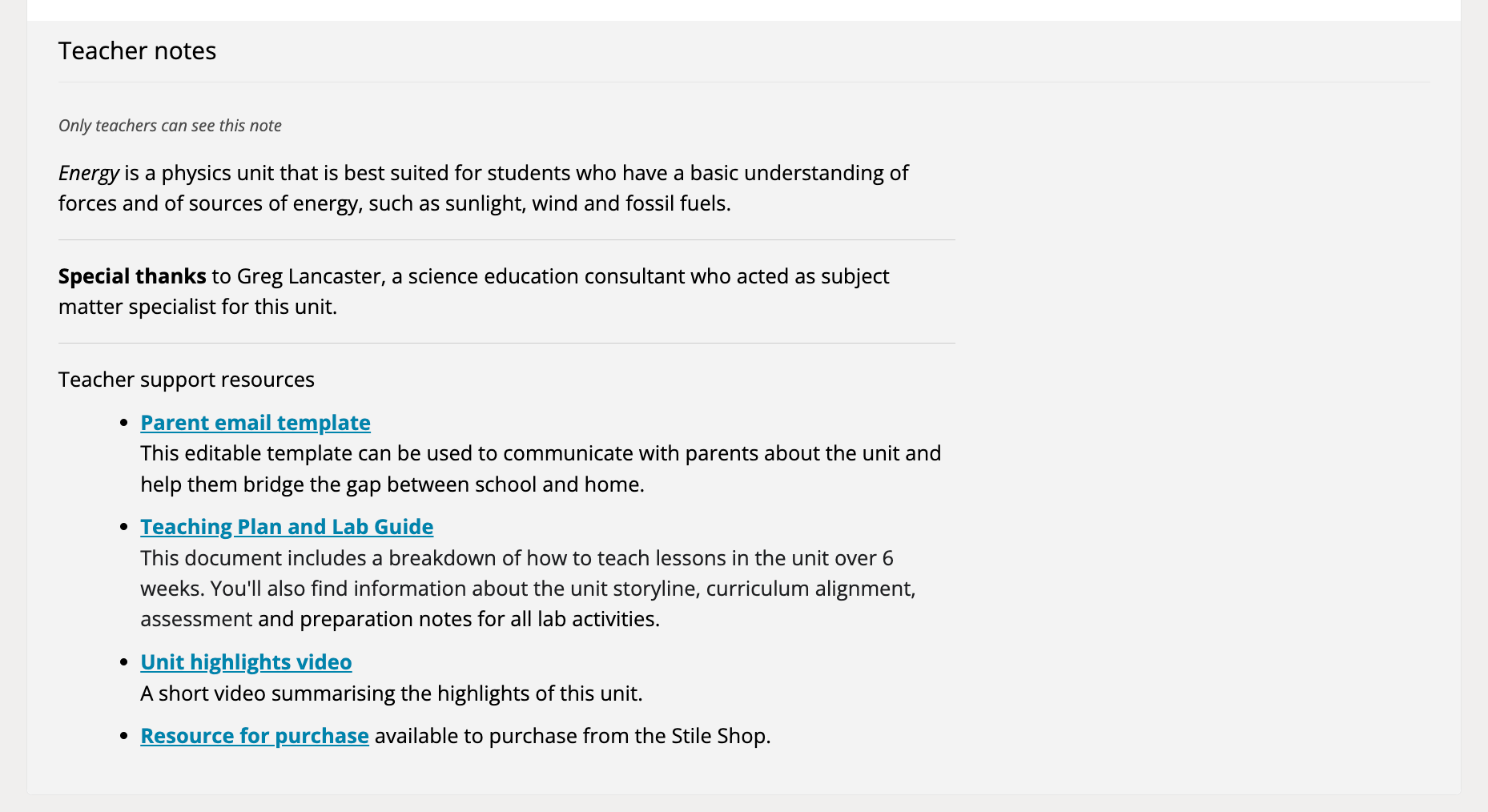 While reading, pay special attention to:
The prior knowledge requirements
Listed beside the curriculum alignment are the scientific ideas that students should be familiar with before beginning the unit. Where possible, there is also a link to the Stile unit where this prior knowledge is taught. These links will help you bring your students up to speed by addressing gaps in their knowledge.
Important things to know about this unit: Resources
Take a look at the resources and materials required for the unit. We're also working on developing a Lab Guide for each unit, which includes a comprehensive list of materials and helpful how-to videos for hands-on and practical activities. Keep an eye out for Lab Guides, which will be added to the back of each Teaching Plan. You can read more about the improvements we've made to practical activities in Stile here.
Lesson planning guide
This is your day-to-day reference and in-class companion. For each class lesson, you'll see what preparation is required and how long it will take, so you won't be caught short. Helpful links are also included to save time. Class sessions are divided into "ice breaker", "core of the lesson" and "to close" to help you set the pace, and implementing Stile X is a breeze with explicit tips on how to use the activities in class.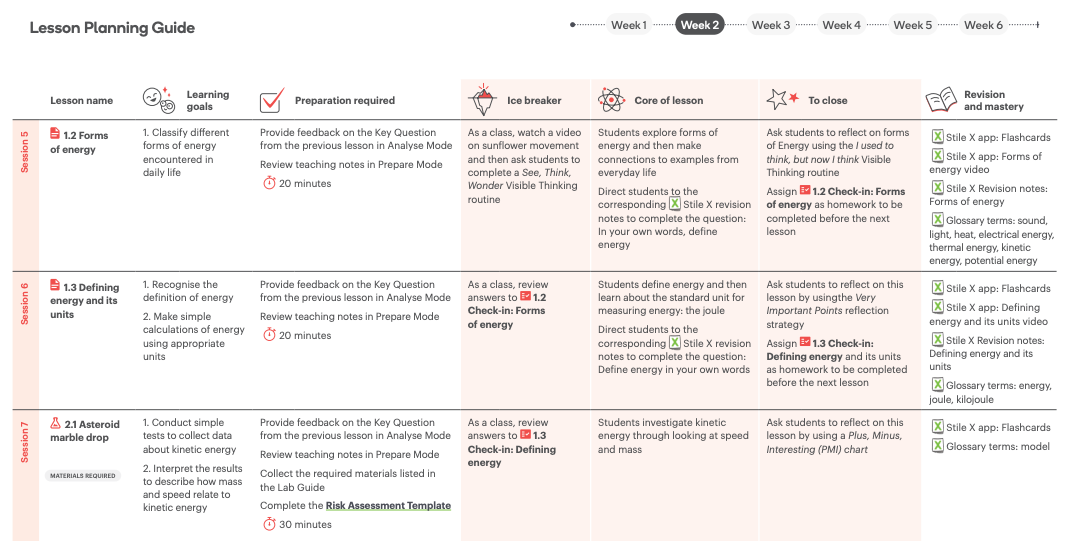 You'll notice that the lesson planning guide for each unit matches our scope and sequence documents. If a unit is allocated five weeks in our scope and sequence, the lesson planning guide will break down how to teach the unit in five weeks based on four 45-minute sessions per week. This means you can use our scope and sequence and Teaching Plans hand-in-hand to do the bulk of your planning! If you prefer to tweak and adjust things for your students, that's cool too. We know that every school is different, so if this format doesn't work for you, we've provided links to editable scope and sequence documents too.
We think our Teaching Plans are going to save you heaps of time. What are you going to do with it all?! Drop me a line with your thoughts and feedback at alexandra.russell@stileeducation.com